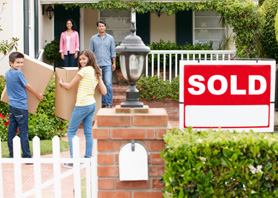 It's great when you find a new home to move into that has some of the amenities you already wanted, such as a swimming pool or central air conditioning. When it comes to protecting your home, you may be concerned about whether the security system installed by the previous owner was any good. How old is it? Is it stable? Do you think it is up to the task of keeping your possessions and family safe?
You don't want to lose sleep worrying that the current security equipment system is too old, relies on outdated technology or will not function reliably. For greater peace of mind, you'll want to have experts check out your system and make sure it meets your family's current needs.
We'll be happy to come out to your home and thoroughly inspect and test the equipment. We'll either install a brand new system or connect your existing system to our monitoring network. Alarm service switch over is an easy process that we will be happy to take care of for you.
You will want a knowledgeable security system expert to test all the devices being used. For example, there might be old technology for detecting glass breakage. Older glass break detectors or GBDs tend to fail when they are not installed in the right location or if the glass they monitor is covered by drapes.
The communications path must be in excellent shape. Unstable wireless devices could wind up being the weak link in your home security setup. Does your home rely on old copper lines? If the phone goes out when it's raining, for example, your alarm system will be of no use if it depends on this communications path. Digital phone lines might be your best choice. Residents who live in isolated locations may find that cellular service is their best current option available.
Cable TV companies have begun getting into the home security business. However, would you rather trust a professionally trained expert who focuses on home and business security systems day in and day out, or an inexperienced cable TV employee who has only recently been tasked with providing homeowners with the security they so urgently need?  How has your past experience been with contacting your cable provider when something isn't working?
It's best to consult with a company with a proven track record in alarm service repairs to ensure that you will get the best possible protection for your family and residence.
If you're uncertain about the age, quality or reliability of your home alarm system, the professionals at OMNI Fire and Security are available to inspect and test your equipment and network. Whether you need a new alarm monitoring service or require repairs for your security devices for your home in the greater Houston metro area, our technicians are ready to assist. For more information or to set up an appointment, please contact OMNI Fire and Security at 281-591-1944 today.