Links and Resources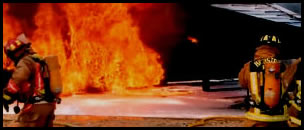 Here you will find links to Houston related sites. For crime stats, agencies, and other useful resources to make Houston, Harris County, and your own home a safer place to live and to work. This area will constantly be updated with valuable links and information. If there are sites which you think we should add here please let us know by emailing us at rick@omnialarm.com.
Get information on plan submittal and review, field inspections and frequently asked questions concerning fire alarm systems, fire sprinkler systems, standpipe systems, underground fire alarms and more…
Your city fire department, with links to make sure your home is fire safe and that everyone knows what to do in the event of a fire. 80% of fire related deaths occur in the home, so be sure that your home is fire safe. Talk to your OMNI representative (available at 281.591.1944) about 24-hour fire protection and monitoring services. Also, in response to Houston's excess of 300 fires a year started by juveniles, the Houston Fire Department offers free counseling services.
View crime statistics for your immediate area by the month, provided by HPD.
Tips on staying safe at school or work. Also includes neighborhood alerts and top ten sexual offenders. Stay safe by always knowing what is going on in your community, and know who to call on in the event of criminal activity.
The latest in building life safety and egress. This patent-pending technology will allow building occupants a safe path ofegress in the event of fire, natural      disaster, active shooter and other emergencies. OMNI has been selected as one of the charter authorized dealers. Call us for more information and be sure to  check out their website.
Information about the Greater Houston BBB.
The database you have probably heard about on the local news. It allows you to check if and where any sex offenders are located in your neighborhood.
Want your business or organization to be listed as a valuable resource?
Send us your link via email!