Job Opportunities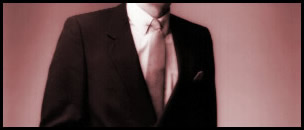 OMNI Fire & Security is a rapidly growing alarm company. Our revenue has grown every year since 1990. Our niche is the fact that we are a small company, our clients know most of us by name, and each customer is treated like family. We are very price competitive with the national companies, and are not burdened by any long term debt.
Join us in our quest to be the largest privately owned alarm company in Houston – the nation's 4th largest city. It won't happen with one person, but with the right professional team, it will. So, if you've been struggling with one of the nationwide companies for years, and lets face it, even the GM's compensation isn't that great, and you've dreamed of starting your own company, or branch, join up with the company who can help you make it happen: OMNI Fire & Security.
Current openings:
Title: Alarm Technician
Alarm technician needed. Prefer 1-3 years experience. Includes company vehicle, benefits, great vacation policy. Please email your resume to: rick@omnialarm.com or call 281.591.1944 for more information and ask for Tab. Hours are between 9 AM and 5 PM. Ademco and DSC programming experience is a plus.
Join our experienced service and installation team today!
Title: Sales Consultant
Apply online for Sales Consulant position.
We will contact you within 24 hours.
Number of positions open: 1
Responsibilities: Must be able to design wired, wireless, and hybrid residential systems. We do not give systems away, but we are competitive. Ability to create self-generated sales a big plus.
Compensation: Commission & monthly bonuses, health insurance, vacation, gas allowance, 401K, and amazing end of year bonus!