6564 FM 1960 WEST HOUSTON, TX 77069
Phone:(281) 537-7180
Some businesses lend themselves to a level of genuine caring local service providers that only small businesses can provide. Veterinarians certainly fall into that category. The family doctor for your furry family members. Your beloved pets.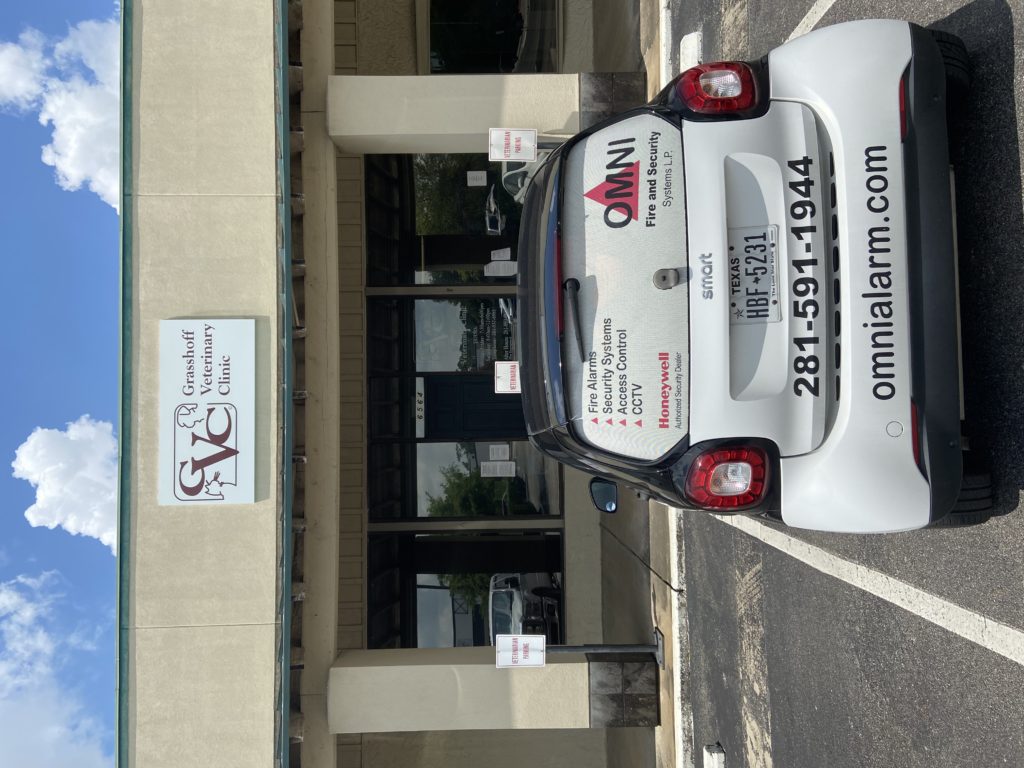 When selecting a veterinarian, you may want to ask them: do you have a monitored fire alarm in your facility? This means if there is smoke in their office, the fire department would be dispatched to the property to try and evacuate any people and of course pets inside.
Grasshoff Vet Clinic "GVC" became an OMNI Fire and Security client over 18 years ago. Most recently, Dr. Grasshoff helped us with an abandoned dog we found in our business park. We have since adopted "Vista", a 6-7 year old wire haired terrier mix as our "company pet". She often lies around the office offering cuddles for everyone.
Vista had a very bad case of hearworms, and Dr. Grasshoff provided us with a treatment plan that was simple to administer without having to lock Vista down. She is now a healthy happy dog, and brings us much joy.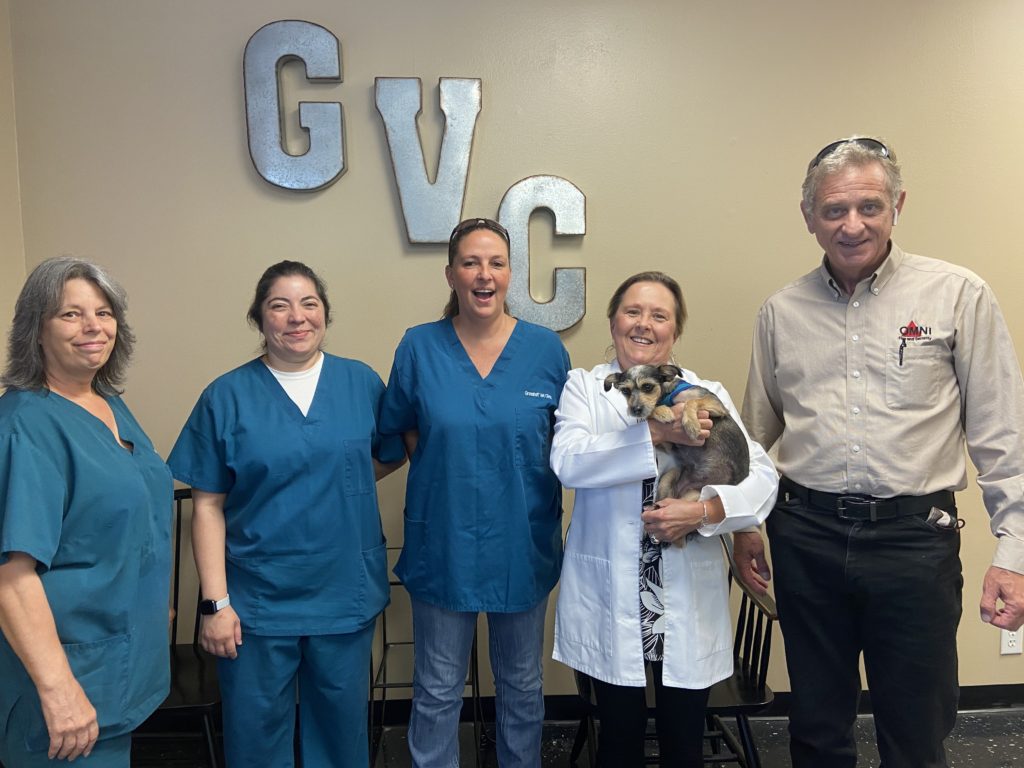 You'll find the GVC team to be very compassionate and resourceful in caring for your pet. Most of the staff has been with the clinic since the beginning. If your looking for someone that will treat your pet like their own and keep it on a healthy track, look no further than GVC. Located in the Willowbrook area.
6564 FM 1960 WEST HOUSTON, TX 77069
Phone:(281) 537-7180