Residential Fire Alarm Monitoring Services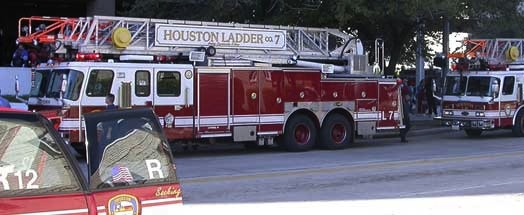 Have you considered a monitored fire alarm system for your home? Did you know that half of the fire deaths in the US occur in homes with no smoke alarms?
Let OMNI Fire and Security help protect you, your family, and your home today with a monitored smoke detection and heat detection system. Our systems are different because they can automatically call the fire department for you 24 hours a day! In addition to our great service and our proven products, our fire alarm monitoring prices cannot be beat. OMNI can get a fire alarm system in your home for as low as $24.95 per month!
We're sure you know what important function smoke and heat detectors serve. Depending on the laws in your area, there may be some regulations regarding their placement. However, the thing to remember about our smoke detectors that differs from those you buy in a hardware store, is that our detectors can be monitored by a central station. That way if fire strikes and you are not home, the central station will notify the fire department. This can mean the difference between returning to an empty lot or minimized damage. It's really a simple decision to make, when you think about it.
To order a monitored home fire alarm system, call 281-591-1944.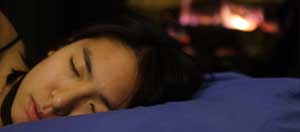 We proudly install and service the Honeywell line of fire alarm products!
OMNI Fire & Security was founded in 1987. The purpose was to provide the people of Houston and Harris County an alternative to the overgrown nationwide companies.
Local. Better. Different.
Cellular Backup
A monitored fire alarm system's most vital link (the telephone line) is also its most vulnerable. Count on AlarmNet cellular backup service… the most highly effective alternative second line or backup to alarm transmission over phone lines. The wireless communications service works with existing security systems to assure that alarm signals get through – no matter what.
Alarm and status packets are transmitted into the cellular network control channel where they are identified and routed to the AlarmNet Control Center. The AlarmNet Control Center logs status checks and routes alarms via RF to any AlarmNet equipped Central Station anywhere in the country. There is no cellular phone call required and no system busy conditions to deal with. It is fully supervised by AlarmNet and there is a low fixed monthly charge for normal traffic.
Remotely control alarm system by an easy-to-use website interface
Low-cost
Quick – easy installation
Highest level of reliability
No busy signals or cloning
Features
• 24/7 always-On monitoring – automatically dials the fire department in the event of a fire condition, typical smoke detectors only sound off an alarm. If you are out of town, our detectors will alert the fire department without any user intervention. With typical smoke detectors, the fire department is only notified when the flames are visible therough the roof – when it is too late.
• Quick and easy wireless installation – all of our fire products are also available as wireless devices. Our wireless technology has been proven over the years in thousands of installations. It offers exceptional range, rock-solid stability and long battery life. The ability to use a combination of wireless or hardwire, gives our installers the flexibility they need to overcome installation obstacles like cathedral ceilings, brick walls, and cement floors.
• Month to month monitoring agreement – Our monitored home fire alarm system comes standard with a month to month monitoring agreement. No long term committments with us – you are in control! Other companies typically ask for a three to five year term length.
• Peace of mind – Sleep well or travel with a sound mind, knowing that each detector is fully monitored day or night for fire conditions, low battery, or even trouble conditions.
• Discounts on homeowners insurance – Many homeowners insurance companies may give a further discount on your insurance because you made the choice to not only have fire protection, but always-on fire protection, whether you are out of town, sleeping, or out for the day.
• Easy to use system requires no interaction – Your always-on fire system keeps you safe without arming, disarming, or other confusing commands. You can relax, knowing that your OMNI Fire System is keeping you safe around the clock.
[reus id="1″]