Existing Alarm Equipment Monitoring Services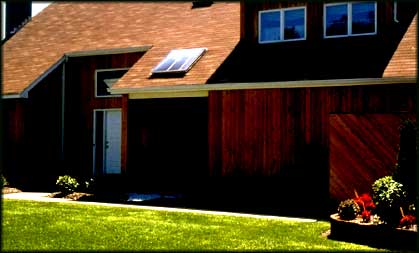 OMNI Fire and Security can utilize the security system that is already installed in your home. Simply call our office at 281.591.1944 and set up an appointment for a technician to come to your house and assess the condition of your current security system and the wiring in your house.
If the system is able to be used, we will simply connect the alarm to our central station, and you will be online in no time at all! This connect service includes a full test of your protection areas, including any motion detectors, door and window sensors, glassbreak detectors, and smoke alarms to ensure that each device is in fully working condition. If you need a new backup battery or door contact during this time, it is no problem and these items will be replaced for free during this hookup service call. If another device, such as a motion detector or smoke alarm is malfunctioning, the technician will explain the non-working devices to you and provide price quotes for replacing them as well as customizing the system to your needs.
Ask us how you can drop your monthly monitoring fee to $21.95 by using EFT Automatic Checking Account pay option!
The best part about connecting with OMNI Fire and Security, is that there are no connect fees, setup charges, initial fees, or other hidden charges when you connect the alarm!
If your control panel found to be in a non-working condition due to age or incompatibility, we can offer you the newest alarm panel and keypad combo from First Alert, the FA130CP system. This includes switching out your outdated alarm system to a new control panel, and one stylish keypad to replace your existing keypad. All of this is done for $75, and if you need any additional keypads to be replaced, they are only $50 per keypad! After this is done, you still pay the same $21.95 per month.
Cellular Backup
A security system's most vital link (the telephone line) is also its most vulnerable. Count on AlarmNet cellular backup service… the most highly effective alternative second line or backup to alarm transmission over phone lines. The wireless communications service works with existing security systems to assure that alarm signals get through – no matter what.
Alarm and status packets are transmitted into the cellular network control channel where they are identified and routed to the AlarmNet Control Center. The AlarmNet Control Center logs status checks and routes alarms via RF to any AlarmNet equipped Central Station anywhere in the country. There is no cellular phone call required and no system busy conditions to deal with. It is fully supervised by AlarmNet and there is a low fixed monthly charge for normal traffic.
Remotely control alarm system by an easy-to-use website interface
Low-cost
Quick – easy installation
Highest level of reliability
No busy signals or cloning
[reus id="1″]
Pricing Information
[table "3" not found /]