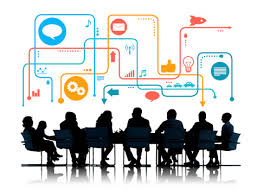 In a ringing endorsement of the quality of our work, United Central Control (UCC), a Five-Diamond rated, wholesale alarm-monitoring center in San Antonio, Texas, has selected OMNI Fire and Security to its 10-member Dealers Council. As a member of the elite team OMNI will meet regularly with other top alarm dealers from around the country to discuss cost-efficient ways of bringing the latest advances in detection technologies to our customers. UCC provides contract alarm monitoring services to hundreds of alarm dealers from its central facility in San Antonio.
The UCC Dealers Council, handpicked by General Manager Mark Matlock, consists of ten of the company's top performing dealers from around the country. The council meets between twice a year to discuss best business practices for the industry. The topics that are generally discussed at these events include the latest detection devices and methods, regulatory issues, false alarm reduction and strategies for holding client costs down. The inaugural dealer meeting in March 2014 featured over 25 topics and lasted two days.
The agenda and topics for UCC Dealer Council meetings are hundred percent dealer-selected and dealer led. UCC's only role is in facilitating these events and in providing the venue, the meals and a moderator for each event.
As a dealer council member, my hope is that we can bring back some great ideas both for our clients here in Houston as well as for other local dealers who share OMNI's commitment to delivering better service than any big box or national alarm company.